EXCLUSIVE: Young Designer Chris Nick Shoots Campaign In New York
By DANIEL REYES

FASHION + RUNWAY | January 22, 2020
Seems like young designer Chris Nick surely knows how to make it in the cut-throat industry of fashion one campaign after another.
RELATED: Runway Review: Chris Nick For MEGA Fashion Week Holiday 2019
Being in the business of fashion requires not only showcasing your creative ingenuity but also knowing the right market to tap. And in the case of emerging Filipino designer Chris Nick, one will be quite convinced that he's definitely taking on the industry at a rapid state—all thanks to his exquisite collections he features every other runway show.
"He believes in the wearer's ability to carry his designs, not the other way around. He allows confidence to speak for itself and not be forced by elaborate clothing."

Nikki H. Huang | Manila Bulletin
This Local Designer Wants You to Have a Piece of Paris in Your Closet
Here's a peek at his new RTW line!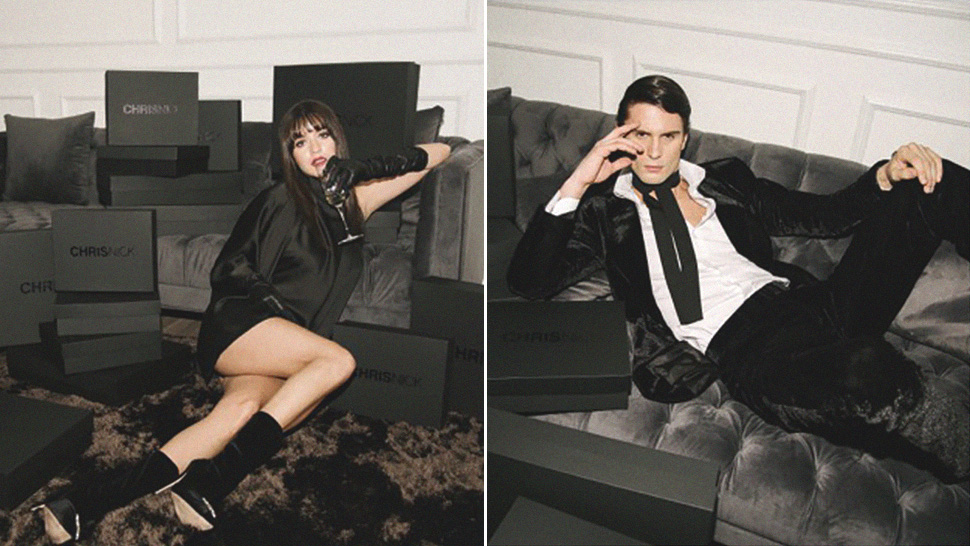 Chris Nick is a name you ought to remember. He's an emerging designer you'll want to have at the top of your list, especially if you fancy the styles of Audrey Hepburn, Marilyn Monroe, and Grace Kelly. With a penchant for romantic silhouettes, a jet black palette, and everything Parisian and Old Hollywood-inspired, he has a strong sense of style that's hard to miss. For Chris, who loves to dress his clients in simple elegance, there's no need for fancy hues; it's absence doesn't discount the strength and confidence you'll exude once you wear his clothes.
Below, we got the chance to catch up with Chris as he talks about his design aesthetic and newly-launched RTW line.